Weighbridge Service And Maintenance
---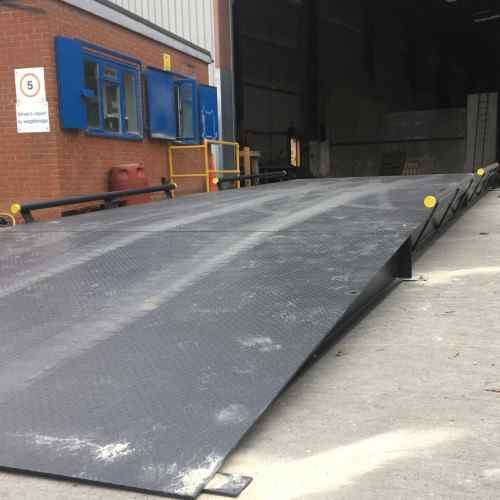 We provide efficient after sales service and maintenance of weighbridges with our strong network. Our service includes annual maintenance of the contracts, repairs, retrofits, capacity enhancements, installations, civil foundations and calibration & certification of our products.

We are not only manufacturers and suppliers in India of all types of weighbridges including mobile weighbridge, Pit Weighbridge, Pit Less Weighbridge, RCC Weighing Bridge etc. but all offer their service and maintenance.
Our Services include
Expert Technical Advice.
Help in dismantling and reelection of Weigh Bridge.
Assistance in re-verification certification by legal metrology.
Retrofitting of existing mechanical electro-mechanical weigh bridges.
On-site repairs of all weighing equipment.
All year round preventive maintenance Services.
Genuine every spares.
Undertake building of Civil Foundation/Weigh rooms for Weighbridges.
Related Products / Services
Advance Tech Weighbridge
Advance Tech Weighbridge, Faridabad, an ISO 9001:2008 manufacturing company, is one of the fastest growing and eminent manufacturers and suppliers of electronic weighbridge & weighing systems in India. We have been at the forefront of electronic weighbridge technology since 2007 and offer comprehensive range of Weighbridges, Weighing Systems & Scales, Mobile Weighbridges, Portable Weighing Systems, In-Motion Weighing Systems, Static Weighing Solutions, Truck Scales, Axle Weighbridges and Pads, and various other weighing systems and solutions. We also offer customer centric weighbridge services and maintenance for our clients all over India.
Products / Services: Electronic Weighbridge Manufacturers, Mobile Weighbridge, Pitless Weighbridge, RCC Weigh Bridge
Nature of Business
Manufacturers
Contact Person
Mr. Manoj Kumar
Contact Us
---
Advance Tech Weighbridge
Plot No. - 62, 63 Sector-23, Sanjay colony
Faridabad
Haryana, India
Related Companies
Newly Added Products