Wooden Garden Benches
---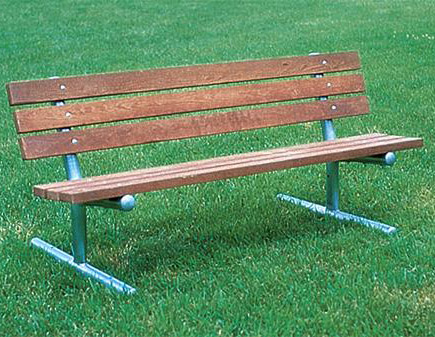 Code: DFPGB-715

Seating Capacity: 3
Material: Wooden
Structure: Metal
Feature: With Backrest
Design: Modern
Colour: Custom
Usage: For Parks, Playgrounds, Garden etc.

Decent Furniture & Play Material
We, Decent Furniture & Play Material, Delhi offers our exclusive Kids School Furniture & Equipments for play schools, nursery school, kindergarten and other educational institutions. Our quality products have marked a milestone in the market and today we are well-known as one of the foremost manufacturers and suppliers in India of high quality range of School Furniture, Classroom Furniture, Kids Furniture, Children Swings, Library & Lab Furniture, Office Furniture, Educational Aides, School Tables & Chairs, Storage Cabinet etc. We are having our own manufacturing unit in Delhi.

Products / Services
---
Kindergarten Furniture, Play School furniture, play stations, playground equipment, classroom furniture, kids furniture, children furniture, wooden desk, metal furniture
Year of Establishement
2000
Nature of Business
Manufacturers
Contact Person
Mr. S. K. Malhotra
Contact Us
---
Decent Furniture & Play Material
71, Rattan Bagh, Nangloi
Delhi 110041
Delhi, India
Recently Registerd Companies in Delhi, Delhi
---
---