| | |
| --- | --- |
| HCS Power Ventures Pvt. Ltd., Delhi | |
About Us
Incepted in the year 2001, HCS Power Ventures, Delhi is one of the well-established manufacturer of Servo Stabilizer, Automatic Voltage Stabilizer, Isolation Transformers, Online UPS, Servo Controlled Voltage Stabilizers etc.
Year of Establishement
2001
Certification
An ISO 9001:2015 Certified Company
Nature of Business
Manufacturers, Exporters
Contact Person
Mr. Muzaffar Islam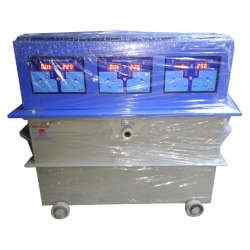 Our Products / Services
Servo Voltage Stabilizers Manufacturers
Contact Us
HCS Power Ventures Pvt. Ltd.
S-16, 2nd Floor, Star City Mall, District Centre, Mayur Palace Mayur Vihar Phase-1
Delhi - 110091, Delhi, India

P: 9711101045
M: 9311169159



Related Products / Services
Related Products/Services in Delhi

© 2021. HCS Power Ventures Pvt. Ltd., Delhi, India