Co2 Fire Extinguisher
---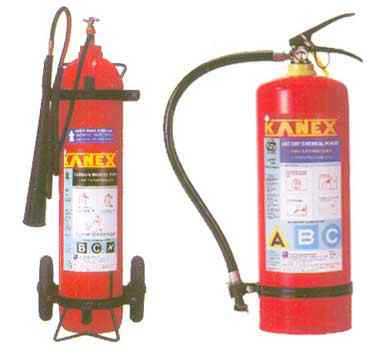 CO2 Type Fire Extinguisher is one of the most commonly used and preferred type of fire extinguishers because of its ease of using and some of its advantages.

It is most suitable for fire involving electrical or electronic equipments as it would not cause any damage to them after it is being used as it leaves no residue behind.
CO2 is a clean agent gas, which displaces oxygen and thus it cuts off oxygen supply in an area under fire and not not extinguish the fire but prevents re ignition of it. It is suitable for B and C Classes of fire.
Related Products / Services
Jayraj Fire & Security Systems
Jayraj Fire & Security Systems is a leading Fire Protection System Integration Provider with high-end Consultancy, Distribution and Installation services with a proven track record of delivering solutions for Fire Protection & Security Risks. We are also a recognized suppliers and dealers along with installation and maintenance of wide gamut of fire fighting and protection equipment including Fire Alarm System, Hydrant System, Fire Sprinklers System, Fire Extinguishers, Water Mist System, Suppression Systems etc.
Products / Services
---
Fire Hydrant System, Fire Sprinkler System, Fire Alarm System, Fire Rated Door, Fire Extinguishers, CCTV System, Access Control Systems, Public Address, Voice Alarm System
Nature of Business
Retailers
Contact Us
---
Jayraj Fire & Security Systems
708 , 7th Main, 14th Cross, 3rd Phase JP Nagar
Bangalore 560078
Karnataka, India
Related Companies