Pitless Static Weighbridge
---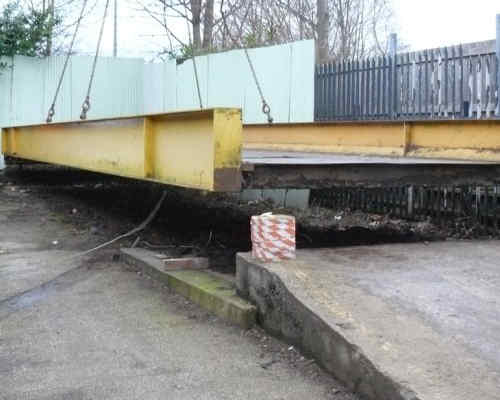 Static Pitless Weighbridge is suitable for installation on surface without the necessity of construction of expensive civil foundation. It is preferred where construction of pit is not possible or is costly. The heavy duty structure is built on segment design to reduce deflection. The weighbridge would be installed on ground and so the platform would be raised and above the ground level and hence ramps has to be provided on both sides for allowing the trucks to move on and off the platform.

Related Products / Services
Jyoti Weighing Systems Pvt. Ltd
Jyoti Weighing Systems Ltd is amongst the finest manufacturers and suppliers in India of Electronic Weighbridges working since 1982. Jyoti has become one of the leading weighbridge specialist through a consistent program of incorporating the latest technology and techniques into the installation of weighbridges. Making them economical. to begin with and economical to maintain. Our range include Pit Type weighbridges, Pitless Weigh Bridge, Mobile Weighbridge, Electro Mechanical, Mechanical Weigh bridge etc. With corporate office in Delhi and factory in Dewas, we serve clients from all over India.
Products / Services: Fully Electronic Weighbridge, Mobile Weighbridges, Mechanical Weighbridge, Electro Mechanical, Weighing Pads
Year of Establishement
1982
CIN
U29111MP1979PTC001524
Nature of Business
Manufacturers
Contact Person
Mr. S K Agarwal / Rajeev Kalra
Certification
ISO 9001 : 2008 certified
Contact Us
---
Jyoti Weighing Systems Pvt. Ltd
1012 - A, Indraprakash Building, 21, Barakhamba Road, CP
Delhi 110001
Delhi, India
Related Companies
Newly Added Products