| | |
| --- | --- |
| Kiwi Enterprises Pvt. Ltd., Gurgaon | |
About Us
Established in 1995, we are a name to reckon with in the field of leather footwear, leather shoes for men and women, ladies boots, leather wallets, leather handbags, leather bags, ladies sandals, credit card holders etc. Offering high-quality fashion footwear and accessories unique to the fashion world, we are steadfast in showing off our timeless love affair with leather shoes and accessories.
Nature of Business
Manufacturers
Contact Person
Bharat Lal Sharma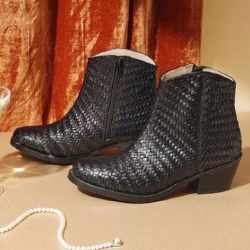 Our Products / Services
Leather Footwear

Leather Shoes For Men And Women

Ladies Boots

Leather Wallets

Leather Handbags

Leather Bags

Ladies Sandals

Credit Card Holders

Mens Formal Shoes
Contact Us
Kiwi Enterprises Pvt. Ltd.
Plot No.734, Sector -37, Pace City-ii Udyog Vihar
Gurgaon - 122001, Haryana, India

P: 0124 - 4594500
M: 9999774440



Related Products / Services
Related Products/Services in Gurgaon

© 2021. Kiwi Enterprises Pvt. Ltd., Gurgaon, India