| | |
| --- | --- |
| Model Footwears Pvt. Ltd., Noida | |
About Us
Set up in 1988, Model Footwears, Noida is a distinguished manufacturer of Men leather Footwear, Mens leather shoes, gents leather slippers, ladies footwear, ladies shoes, leather boots for men and women etc.. We are a ISO 9001:2000 certified company .Model Footwear was incorporated in 1988 with the sole objective of producing high fashion Men and Ladies footwear.
Year of Establishement
1988
Nature of Business
Manufacturers, Exporters
Contact Person
Mr. P. KHASTGIR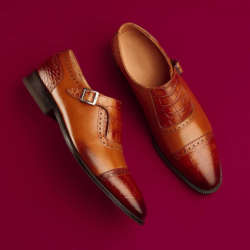 Our Products / Services
Men Leather Footwear

Men Leather Shoes

Gents Leather Slippers

Ladies Footwear

Ladies Shoes

Leather Boots

Gents Shoes

Ladies Boots

Mens Sandals

Mens Boots

Ladies Sandals

Womens Footwear
Contact Us
Model Footwears Pvt. Ltd.
A-35, Sector - 58
Noida - 201301, Uttar Pradesh, India

P: 0120 - 4333730, 4723915
M:



Related Products / Services
Related Products/Services in Noida

© 2021. Model Footwears Pvt. Ltd., Noida, India