Pit Type Electronic Weighbridge
---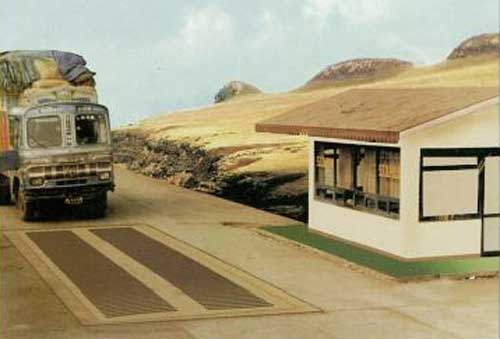 We are reputed manufacturers and suppliers in India of superior range of electronic weighbridges which have been appreciated for their seamless performance and long functional life.

Advantages of Pit Type Weighbridge
They are suitable when there is space limitations as ramps are not required in either side of weighbridge.
It is installed at the ground level and vehicles can approach from any side.
Designed for heavy duty usage and extreme environments.
Weighbridge capacity range from 5 MT to 120 MT
Available in compression, double ended shear- beam, rocker column, single ended shear beam load cells.
Related Products / Services
Sensotech Weighing System Pvt. Ltd.
Empowered with advanced technology, latest and modern machinery and qualified team, Sensotech Weighing Systems, Indore has set a strong foothold in the industry of weighing systems and scales including electronic weighbridge. Established in the year 2010, with an unblemished past record of providing high utility electronic weighing machine, electronic weighbridge, load cell assembly etc., we have earned a reputed position in the market in India.

Today, we have firmly positioned ourselves as one of the overriding manufacturers of weighbridge and load cell assembly exporters, based in India. Our substantial range of products include weight indicator, Electronic Weigh Bridge, Pitless Weighbridge, Mobile Modular Weighbridge etc. All our weighing systems and solutions are widely appreciated for their suprior quality, advance technology, precision, accuracy, seamless performance, consistency over changed temperature and complete interchangeability.
Products / Services
---
Electronic Weighbridge, Pitless Weighbridge, Pit Type Weighbridge, Mobile Weigh Bridge, Truck Scale, Load Cells, Load Cell Assembly
Year of Establishement
2010
Nature of Business
Manufacturers
Contact Person
Mr. Anuj Dixit, Mr. R.N. Puranik
Contact Us
---
Sensotech Weighing System Pvt. Ltd.
103, Sapna Apartment
Indore 452001
Madhya Pradesh, India
Related Companies