Air Cooled Servo Stabilizers
---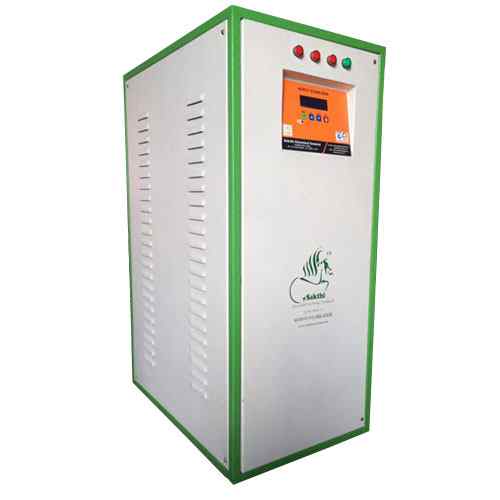 We are one of the leading manufacturers and suppliers of a wide range of Air Cooled Servo Stabilizers from 5kva to 30 kva which include single phase air cooled servo stabilizers. Our Servo Voltage Stabilizers have been designed to give a constant output voltage for single as well as three phase equipment with stability +- % of the efficiency has been maintained as high as 98% or more. Our Servo Stabilizers have been helping our clients in protecting costly equipments from damage due to high voltage and ensures high efficiency of their appliances and equipment even in low voltage conditions.

Sakthi Electrical Control
An ISO 9001:2008 certified company, Sakthi Electrical Control, Coimbatore is reputed manufacturers, suppliers and exporters of power products like servo voltage stabilizers, isolation transformers. Innovation and usage of latest technology and machinery has given us a distinctive advantage. We design and manufacture according to the specifications and requirements of our clients. With more than 20 years of experience and our expertise in the field, we are now one of the largest exporter of servo stabilizer and isolation transformers.

Products / Services
---
Servo Stabilizer, Voltage Stabilizers, Energy Saver, Plating Rectifier, Industrial Automation, Ups, Isolation Transformer
Year of Establishement
2005
Nature of Business
Manufacturers, Exporters
Contact Person
Mr. Thilagar
Certification
An ISO 9001:2008 certified company
Contact Us
---
Sakthi Electrical Control
No.47, bharathi street, Chinnavedampatti
Coimbatore 641006
Tamil Nadu, India