Linear Servo Stabilizers Manufacturers
---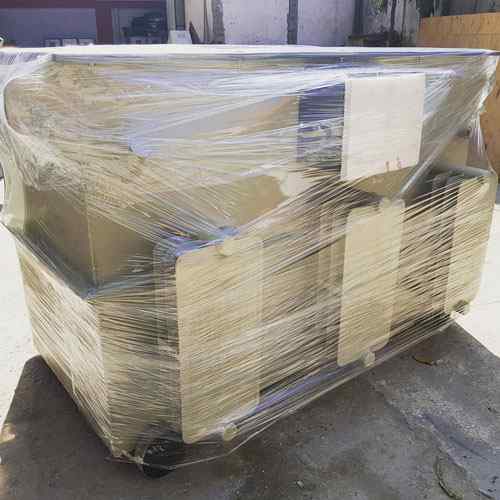 We are manufacturers and suppliers of comprehensive range of Linear Type Servo Voltage Stabilizers in India which are manufactured using high and premium quality raw materials and components in strict compliance with international standard and using latest technology and machinery to ensure high functionality and seamless performance even in extreme conditions. These stabilizers greatly helps in protecting the costly appliances and equipment in home, offices, industries, hospitals, IT companies etc. by maintaining a constant supply voltage even when it rises or goes down a specified voltage.

R. D. Electric Works
With more than a decade of experience, R. D. Electric Works has gained huge popularity in the India as well as in global market as a leading manufacturers and suppliers of Voltage Stabilizers and heavy duty electrical products with excellent quality and performance. The company is a reputed Automatic Digital Voltage Stabilizers Manufacturers, Suppliers & Exporters from Delhi, India. The wide range of products offered by the company includes single phase voltage stabilizer, Servo Voltage Stabilizers, A.C Voltage stabilizer and Constant Voltage stabilizer.

Since its inception in 1996, the organization has achieved several landmarks under the able leadership of Mr. Hemant Rout. Since then, the company is serving in more than 20 countries and almost in every major city in India.
Products / Services
---
Servo Voltage Stabilizer, Industrial Servo Stabilizers, Constant Voltage Transformer CVT, Digital Servo Stabilizer
Year of Establishement
1996
Nature of Business
Manufacturers
Contact Person
Mr. Hemant Rout
Contact Us
---
R. D. Electric Works
S-26, Site 2, Harsha Lane, Mohan Nagar, Loni Industrial Area
Ghaziabad 201007
Uttar Pradesh, India
Recently Registerd Companies in Ghaziabad, Uttar Pradesh
---
---
Zenelec Power Systems Pvt. Ltd.
No. 37, Block II, SIDCO Electroincs Complex, Guindy Industrial Estate, Chennai - 600 032
---
---
---
---
---
---