Leather Travel Wallet
---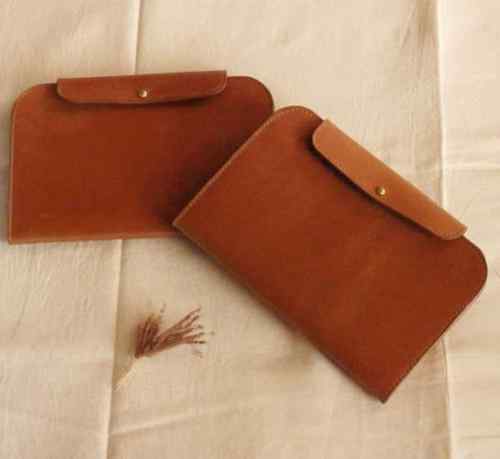 Material: Premium full-grain buff leather
Lining: deep blue suede lining, stitched with nylon and brass closure. Dimension (H x W x D): 12cm x 18 cm x 2.5 cm
Colour: Classic Tan

This wallet is a simple, functional and durable bi-fold travel wallet. Designed to hold 5 debit, credit or other plastic cards. There are 3 big compartments that can be used to keep your passport, cash or other documents safe and secure.
It is made with premium quality leather hide on the outside along with the internal compartments. There is a lining of deep blue suede and stitched with nylon thread along with a brass bolt closure.
A travel wallet created to keep your love letter, to hold that perfect picture of your friends and family, to enfold the most valuable of your memorabilia. We have crafted this wallet with care and thought to be your long-lasting companion.
Related Products / Services
The Bicyclist
The Bicyclist, Delhi offers timeless Handcrafted Leather Bags and Accesories designed with simplicity, elegance, and crafted with passion. From the first cut to the last stitch, we design to create an experience of admiration and comfort in a busy world. We believe handbags are not just accessories but a symbol that tells the world you are different, you are unique.
Products / Services
---
leather bags, laptop bags, tote bags, shoulder bags, leather wallets, duffle bags
Nature of Business
Manufacturers
Contact Us
---
The Bicyclist
8141, Block B-11 Vasant Kunj DDA Flats
Delhi 110049
Delhi, India
Related Companies
Related Products/Services in Delhi