Steel Garden Bench
---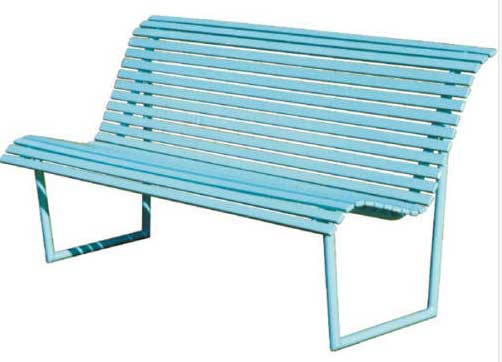 We offer elegant range of garden benches including steel garden bench.

Uday Creations Pvt. Ltd.
Established in the year 1995, Uday Creations Pvt. Ltd., Nagpur is leading manufacturers, suppliers and dealers in India of Playground Equipment like children swings, kids slides, multi play systems, FRP dustbins, garden benches, merry go round, playground seesaw, climbers among others. Our large number of clients all over India is a testimony of our superior grade of products which have been appreciated for their exclusive designs, radiant colors, different sizes and shapes and competitive price.
Products / Services
---
Kids Swings, Children Swings, Seesaw, Merry Go Round, Multi Play Systems, Playground Climbers, Garden Benches
Year of Establishement
1996
Nature of Business
Manufacturers
Contact Person
Mr. Uday Vyas
Contact Us
---
Uday Creations Pvt. Ltd.
No. 226, Vijaya Bhavan, West High Court Road, Gokulpeth
Nagpur 440010
Maharashtra, India
Recently Registerd Companies in Nagpur, Maharashtra
---
---