Pitless Weighbridge Suppliers
---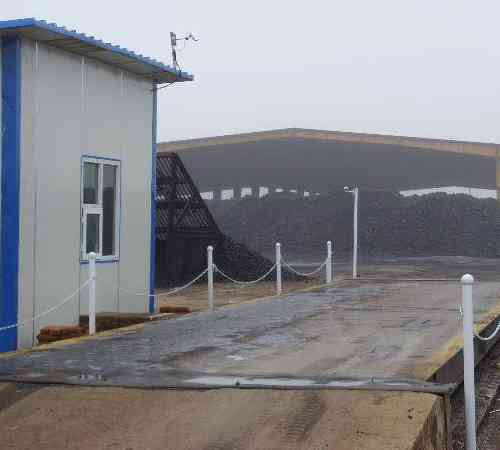 This type of weighbridge is one of our most popular type of weighbridges which are widely are widely preferred for its many advantages. It manufactured by Wel-Tech are known for their innovative design. These are quite easy to install, operate, maintain and is versatile to use. The structure of a pitless weighbridge have a slightly elevated structure as construction of underground pit is not required.

The elevated design helps in easy maintenance work and also saves it from water logging problem which occurs in pit type weighbridge. The land required for a electronic pitless weighbridge is more as compared to a pit type weighbridge because a pit less weighbridge require construction of approach ramps on both ends of weighbridge for the vehicles to mount the elevated weighbridge. A pitless weighbridge is ideal for sites which are high-risk, temporary and rocky or hard soil areas. Also, a pit less weighbridge is ideal when the site anticipates relocation or have multiple sites.
Pit less weighbridges are ideal in places where civil work for any kind of foundation is quite difficult or it is expensive to construct a pit from scratch. The structure of the pit less weighbridge is elevated and is above the ground level since the weighbridge is laid on the ground level. Vehicles can approach the weighbridge from two directions where the ramps are installed.
Superior quality raw materials are used to manufacture our pitless weighbridge. These pit less weighbridges are made completely of steel.
Wel-Tech have established the reputation of being one of the most trusted manufacturers and exporters of a different types of premium electronic weighbridges.
Advance and innovative technology, sophisticated machinery and tools are used by our skilled professionals and technicians to manufacture pit less weighbridge.
Related Products / Services
Wel-Tech Weighing Systems
Wel-Tech Weighing Solutions are one of the leading manufacturers, suppliers and exporters of quality weighing equipment across the country. Wel-Tech houses a wide range of high-end weighbridge systems that include electronic weighbridges, mobile weighbridge, pit and pitless weighbridge, modular weighbridges, truck weighbridge among many others. Wel-Tech Weighing Solutions is based in Ahmedabad, Gujarat, India and it has been providing quality weighing solutions to various industrial operators across India. We are recognized as one of the reputed pit less weighbridge manufacturers in the country.
Products / Services: Electronic Weighbridges, Mechanical Weighbridge, Table Top Scale, Platform Scale, Pit Type, Pitless Weighbridges, Weighing Pad Systems, Axel and Batching System
Nature of Business
Manufacturers, Exporters
Contact Person
Mr. Raman Patel
Contact Us
---
Wel-Tech Weighing Systems
5/2nd Floor, Aeknath Complex, Dehgam Road, Naroda
Ahmedabad 382330
Gujarat, India
Related Companies
Newly Added Products