Bulk Loading Weighbridge
---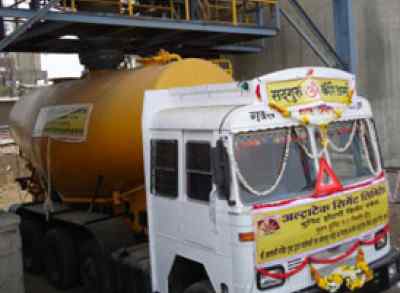 We have supplied various Bulk Loading systems and Spouts for Cement ,sand and other Bulk materials. We are incorporating the concept of Loss in Weight Calculation in Bulk filling. It means that wherever there is no facility of weighbridge or Solid Flow Meters, our Programmable system fills the material as per the Target Value. For Example, if there is a collecting bin of capacity of 30 Tonnes, we can fill a Bulker of 12 Tonnes, 10 Tonnes and 08 Tonnes after each filling of Bin. Once the Bin is empty, it again fills the material for further dispensing. These systems are most accurate and efficient for Bulk filling.

Related Products / Services
Expert Weighing Solution
We at "Expert" offering an extract of 15 invincible years of Weighing Solutions. I.e. Industrial Truck Scales, Weighing Scales, Industrial Weighing and Automations. We are having thorough expertise in this industry. We haveAN ISO: 9001 - 2015 certified manufacturing unit at Ahmedabad Gujarat, India.

We have been Manufacturing ISO certified Industrial Truck Scales, Laboratory Balance & Industrial Automation with the objectives to Battar quality and aim to serve entire weighing solution to our domestic and international clients. ss We at "Expert" has traits to quality manufacturing, simultaneous services like accurate installation and make spare available to our clients as required. We design best...we have best calibre… We craft best...we weigh best and accurate ...Our aim to build weigh bridge between Quality Demand and Best "Expert' Outputs.
Products / Services
---
Weighbridges, Weighing & Industrial Automation, Crane Scales, Parts & Accessories of Weighbridge, Weighing Scales
Year of Establishement
2002
Nature of Business
Manufacturers, Exporters
Contact Person
Mr. Maulik Patel
Certification
ISO 9001 : 2015 Certified
Contact Us
---
Expert Weighing Solution
Third Floor, 15-B, Gopikunj Society, Behind Pragati Nagar Garden,
Ahmedabad 380013
Gujarat, India
Related Products/Services in Ahmedabad